Rotary has a long tradition of supporting the Salvation Army Red Kettle Campaign.  Schenectady Rotary traditionally volunteers for six days covering 12 hours each day.
As with all things, 2020 presents challenges.  This year, Schenectady Rotary has committed to a single day from 9a to 9p.
Date: Wednesday, December 23, 2020
Location: Market 32/Price Chopper at Eastern Parkway, Schenectady
Each shift will be 1 hour
Only 1 volunteer for each shift (sorry, but no children or spouses to keep you company).
Volunteers should be 18 years and up
Sign up for a shift HERE: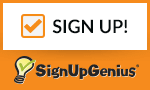 For those who are RINGING at the site – COVID protocols including a questionnaire and full volunteer instructions were emailed on December 10 (from Kristin Cargill).
If you need another copy please email schenectadyrotaryclub@gmail.com
It is understood that even with COVID protocols in place, not everyone will feel comfortable in the public setting. This year, an online link is available to share and encourage support of the Salvation Army Red Kettle Campaign.
As with previous years, organizations who volunteer are in friendly competition to raise the most funds – Schenectady Rotary has done very well in years past! Help the club reach it's goal of $6,830.73 (2019 total raised) by making a donation and sharing this link via email and social media.
You can also send checks made out to "The Salvation Army – Schenectady" with a memo note stating, From Schenectady Rotary Club for "2020 Red Kettle Fundraiser."  Checks may be dropped off at 222 Lafayette St, Schenectady, NY 12305 or mailed to The Salvation Army – Schenectady, P.O. Box 918, Schenectady, NY 12301.
At the end of the season, we will add our on-line kettle, checks and the proceeds from the bell-ringing at the kettle.
The final date for people to give for the on-line red Kettle will be December 31st, 2020.
Thank you all for your support!