Schenectady Rotary is partnering with the Adirondack Cornhole League for our 2nd Annual Cornhole Tournament, Cornhole for a Cause. 
We are excited to announce that this year's event will be hosted by our Event Sponsor, Rivers Casino and Resort, at Mohawk Harbor in Schenectady, on Sunday, July 9, 2023! 
Registration opens at 9:00am and bags will fly at 10:00 am.
Cornhole for a Cause features a day-long tournament for professionals and amateurs alike, as well as an assortment of drawings, auctions, and retail vendors. 
Spectators are welcome!  Come cheer on your friends as they play for the trophy and support the cause and have some fun!  $5 door fee applies to all.

Registration is handled by Adirondack Cornhole League.
4 Divisions
OPEN (Advanced)

COMPETITIVE

INTERMEDIATE (SOCIAL)

NOVICE
Single and Doubles in all divisions

$25 per player per event (ACL members)
$35 per player per event (non-members)
All registrants must create an account on the ACL Player App.
There is no fee to create an account.

Outside food and beverage are not permitted inside the facility.  Box lunches can be ordered up to 10 days prior the event.  Additional food and drink options available for purchase inside the casino.  Guests under 21 years of age are not permitted inside the casino. 
Box Lunch contains:
Assorted Sandwiches Prepared on Fresh-Baked White Sub Rolls with Lettuce,Tomato, Red Onion and All Appropriate Condiments
Choose from the options below:
Turkey and Swiss Cheese

Roast Beef and Provolone Cheese

The Italian with Salami, Pepperoni, Capicola and Provolone Cheese

The Vegetarian with Grilled Marinated Vegetables
The Lunch Box Includes Potato Chips, a Piece of Whole Fruit, an Individually Wrapped Cookie and a Bottled Water
Pre-ordered lunches are $25.00/each + credit card fees

Enter the Drawing for a "Barrow of Brew"
Only $10 per ticket or 3 tickets for $25

Enter for the chance to win a wheelbarrow donated by Curtis Lumber full of locally brewed beers from Wolf Hollow Brewing Company
Selection to include:
Wolf Hollow Amber Ale (dry-hopped amber – our flagship beer)

District 6 IPA (west coast style IPA)

Pulpit Supply Pub Ale (a dry-hopped brown ale) 

Foothills Pilsner (a Czech-style lager) 

El Lobo Loco (Mexican lager) 
Will likely include a sour and one or two other styles (including a dark beer such as our Lock 9 Porter or Campout Stout). 
Email SchenectadyRotaryClub@Gmail.com or Venmo (@lisarmj33) to purchase tickets in advance of the event.
Checks can be mailed to: Schenectady Rotary Club, c/o Cornhole for a Cause, PO Box 346, Schenectady, NY 12301. Please include  your contact information including Name, Phone Number, and Email.

Drawing will take place at the Cornhole Tournament.  Need not be present to win.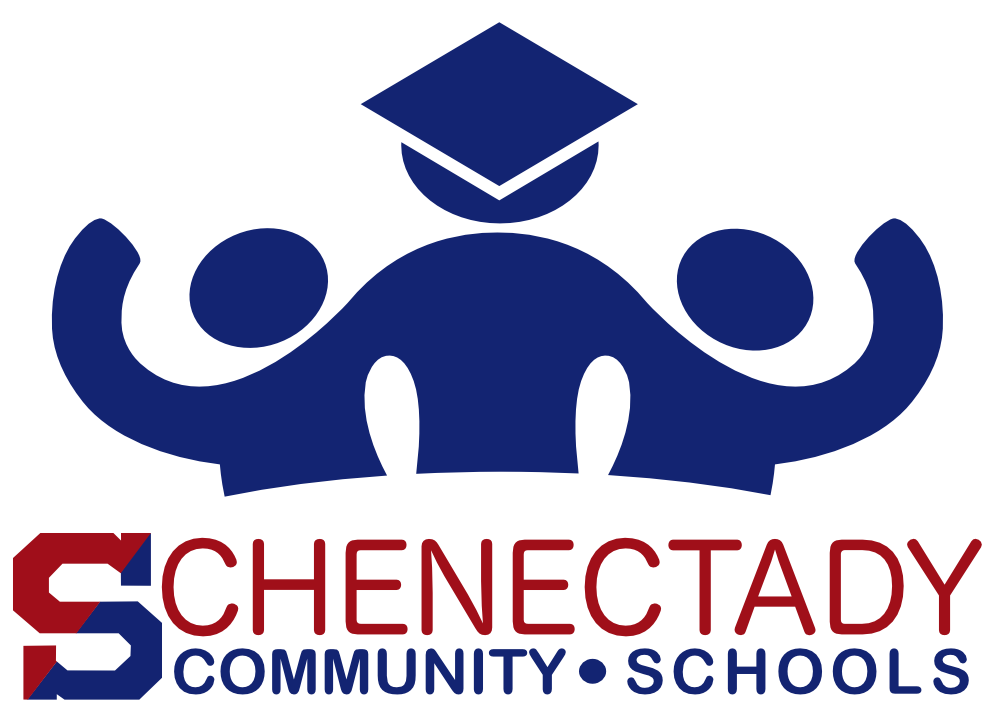 This fundraiser benefits the Schenectady City Schools Community Schools Initiative which provides students and their families access to medical and mental health services, food, clothing, childcare, transportation, and enrichment programs.
 Proceeds will be used to fully furnish a community resource room at an William C. Keane Elementary school where families can access these services and various household amenities.  This includes the purchase of several large appliances, furniture, décor, and labor to make this space comfortable for the students and their families.
Community Schools are public schools that emphasize family engagement, strong community partnerships and additional supports for students and families. Community Schools are designed to counter environmental factors that impede student achievement. Fundamentally, Community Schools coordinate and maximize public, non-profit and private resources to deliver critical services to students and their families, thereby increasing student achievement and generating other positive outcomes. 
A community room sits within the Community School, serving as a safe comfortable location for students and families to have their needs met. In the community room you will find a clothing closet, food pantry, and a washer or dryer. Students and families have access to these basic necessities to assist in meeting their basic needs. You will find a few computers and a printer for families to have access to the internet to complete job searches, apartment searches, applications, and resumes. There is comfortable and welcoming furniture for families to join together and meet for informative programming and support groups. The ideal community room would also have a small kitchenette to prepare meals so families can break bread with one another and engage in great conversation. 
Learn more here:
https://www.timesunion.com/news/article/Schenectady-district-poised-to-launch-community-17222742.php
https://www.schenectadyschools.org/page/schenequity
https://www.schenectadyschools.org/page/community-schools-ribbon-cutting-and-launch
Contact Information:
SchenectadyRotaryClub@gmail.com
Schenectady Rotary Club
PO Box 346
Schenectady, NY 12301
Lisa Jackson – Event Chair, 518-441-1225
Bonnie Keller – Sponsorship Chair, bkeller@nbtbank.com
THANK YOU TO OUR SPONSORS
Venue Sponsor: Rivers Casino and Resort
Bonnie Keller
Lisa and Milan Jackson
Patricia Barney
Frank Wicks
Sponsor and Vendor Opportunities still available.  Download the files below.
Boss of the Toss
Name/Logo on all collateral materials, website, and social media

Personalized cornhole boards for you to keep after the tournament

Logo displayed on digital screens during event

Trophy presentation and photo opportunity 

2 complimentary teams (4 players total) in bracket of choice, includes 4 box lunches
Four-Bagger
Name/Logo on all collateral materials, website, and social media

Logo displayed on digital screens during event

1 complimentary team (2 players total) in bracket of choice, includes 2 box lunches
Double-Deuce
Name listed in digital program 

Name listed on digital screens during event 

1 complimentary player in bracket of choice, includes 1 box lunch
Ace
Name listed in digital program

Name listed on digital screens during event
Friend of Rotary
Name listed in digital program
Table Vendor
Includes 1 – 6 ft table and 2 chairs

Includes 2 box lunches

[Table skirts are required.  Additional $20 fee applies if skirting will be rented from Rivers Casino and Resort.]