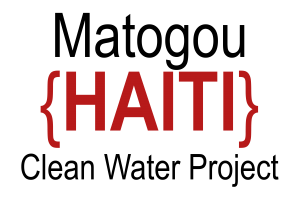 Why Help?
Matogou's natural water source is currently contaminated.  Over 30,000 people, many of them children, live on a garbage pile and walk up to a mile or more to get dirty water.
Clean water in Haiti means freedom to focus on LIFE, not survival.
Our goal is to…
Build a concrete structure over the existing well head
Pump well water into three tanks, with a total capacity of approximately 10,000 gallons
Chlorinate the water to make it potable
Provide 24 access points to clean, free water over a mile stretch of land for the community of Matogou
We are their HOPE for the future.
Your donation will change lives.
Help achieve more in Haiti with our Haiti Water Project.
Many people in Haiti, especially children are required to fetch water from questionable sources.  Clean water in Haiti means freedom to focus on LIFE not survival.
One village at a time, efforts continue to provide Haiti with clean water, but there is more to be done.
Rotary District 7020, in partnership with American Rotary Clubs, is looking to join with Rotary clubs in Haiti who would like to undertake water filter projects.
Filters remove 99.99% of the bacteria from water.
Designed for easy cleaning, filters do not need replacement parts.
Filters are long lasting with a shelf life of 10 years, cleaning 1,000,000 gallons of water.
Each filter is capable of providing clean water to 40 people per day.
Become a part of the Haiti Water Project.