Schenectady Rotary
We are your neighbors. A diverse group of business leaders who connect to create a positive impact on the local and global community.
Cornhole for a Cause features a day-long tournament for professionals and amateurs alike, as well as an assortment of drawings, auctions, and retail vendors. Click to learn more!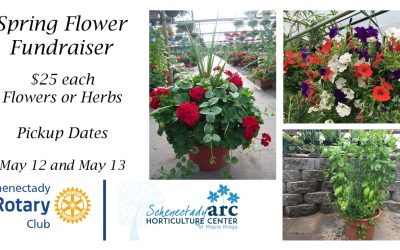 It's time for the Schenectady Rotary Annual Spring Flower Sale! We are proud to partner with the Schenectady ARC Horticulture program to provide these beautiful flowers every year! Funds raised support both the ARC Horticulture program as well as Schenectady...