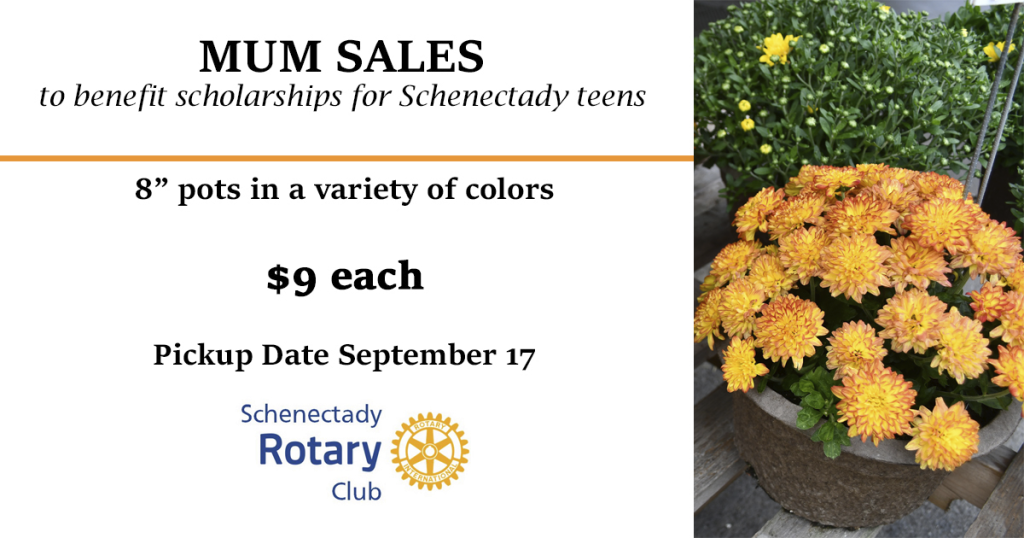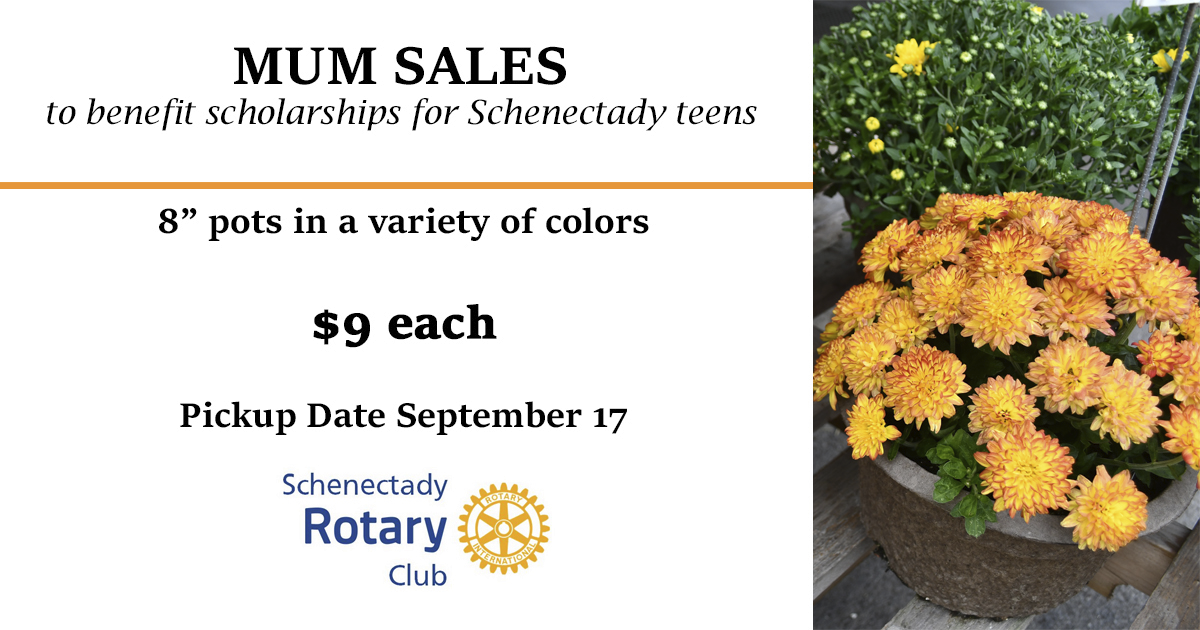 Schenectady Rotary 3rd Annual Mums Fundraiser in partnership with Schenectady Arc Horticulture Program
Add some color to your fall decor with bright Hardy Mums!
6 colors to choose from
Only $9 per 8″ pot
Pickup
Location: Maple Ridge Arc, 2999 Hamburg Street, Schenectady, NY 12303
Date: September 17, 2022
Time: 9a – Noon
All proceeds are used to fund grants and scholarships. Applications are available at www.SchenectadyRotary.org or email SchenectadyRotaryClub@gmail.com.
Schenectady Rotary meets every Thursday at Turf Tavern in Scotia, NY from 12p to 1p. Visitors and guests are always welcome.
https://schenectadyrotary.rotary7190gives.org/mums2022